Dear friends, you are very welcome to join YoWindow translation.
It's easy and you can start translating right now!

You don't need any software for translation - just open your web browser and make sure to read this guide.

For translation we are using Pootle online service.
Pootle is very good.
It is used by Firefox, OpenOffice, Evernote and many other big projects.
Anyone can contribute to the translation. The contributions are controlled by moderators.
Ready?
1. Go to YoWindow translation portal
http://yowindow.com/pootle

2. Register in Pootle service.

3. Get used to Pootle.

Pootle is easy, but it makes sense to learn its features and the user interface.

To learn Pootle I would highly recommend you to do these 2 things.

4. Play a little with Pootle Tutorial project
- Go to Pootle home http://yowindow.com/pootle
- Go to "Tutorial" project
- Select your language
- Click "tutorial" link


Go!
Now you can start translating
1. Go to Pootle home http://yowindow.com/pootle

2. "In Projects section" select "YoWindow Program" project - YoWindow program translation. These strings are used by YoWindow for Android, iOS, desktop, weather widget and Chrome editions.

3. Click the number to the right of your language. Unfortunately, if you click the language name, an error to happen.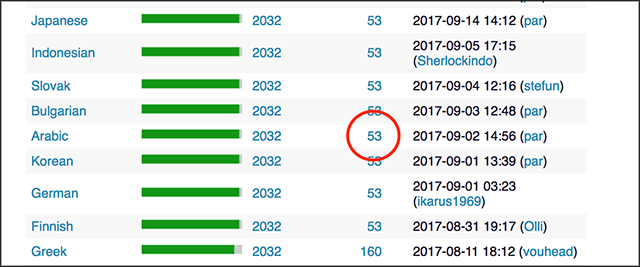 4. To find a string use search box in Pootle in the bottom left corner of the screen.

5. Translate :)
At first you can only suggest translated strings. This is a safety measure to protect our translations from strangers. Just send us an email to translate@repkasoft.com and we will remove the restriction shortly for your user account.
Enter the translation in the field and click "Submit" for each string.
Read my comments and refer to the screen-shots to understand the meaning of strings.


Move to the next string with Tab/Enter combination. That's faster.

Thank you for your help.
You are making YoWindow a world-wide project.

YoWindow team